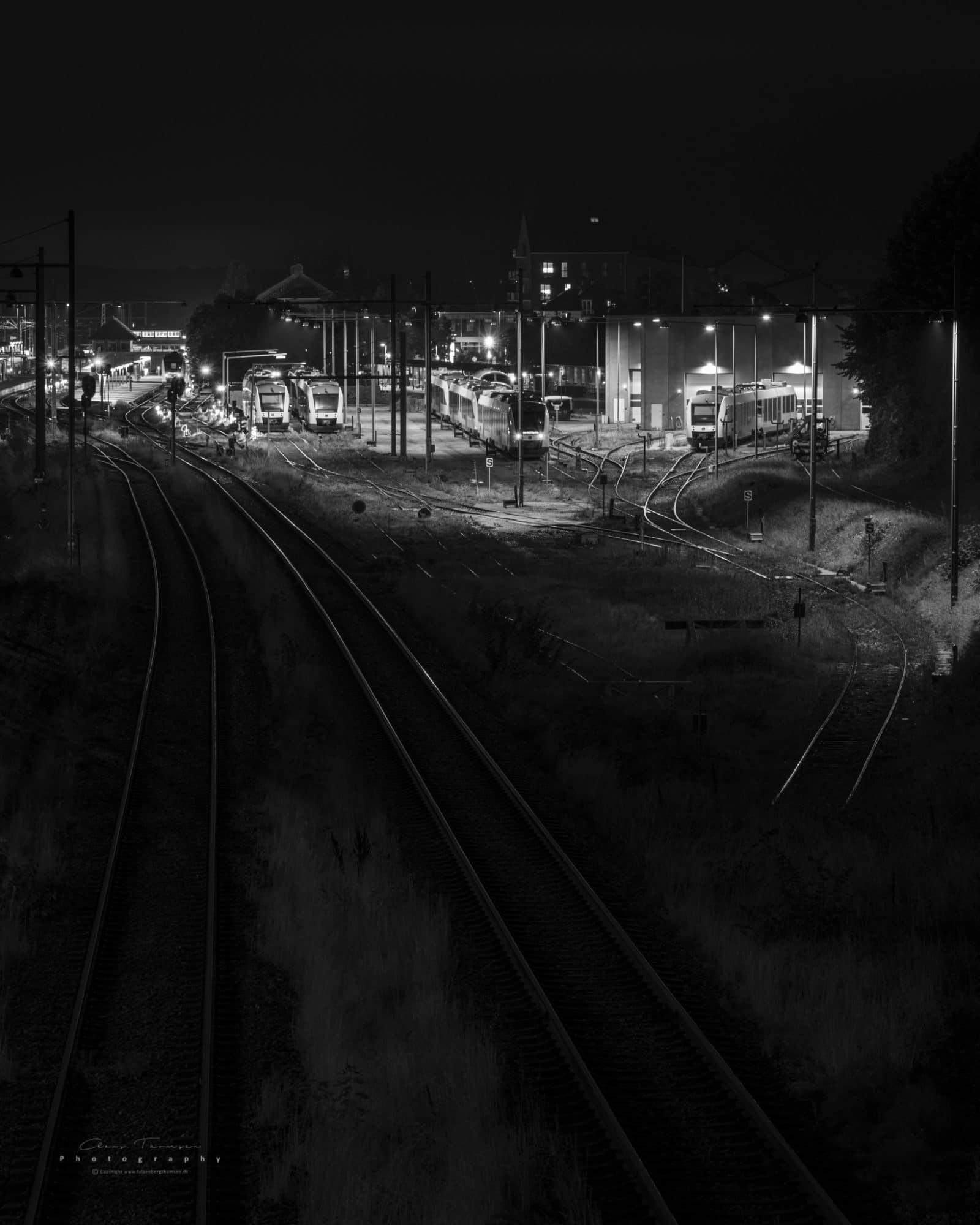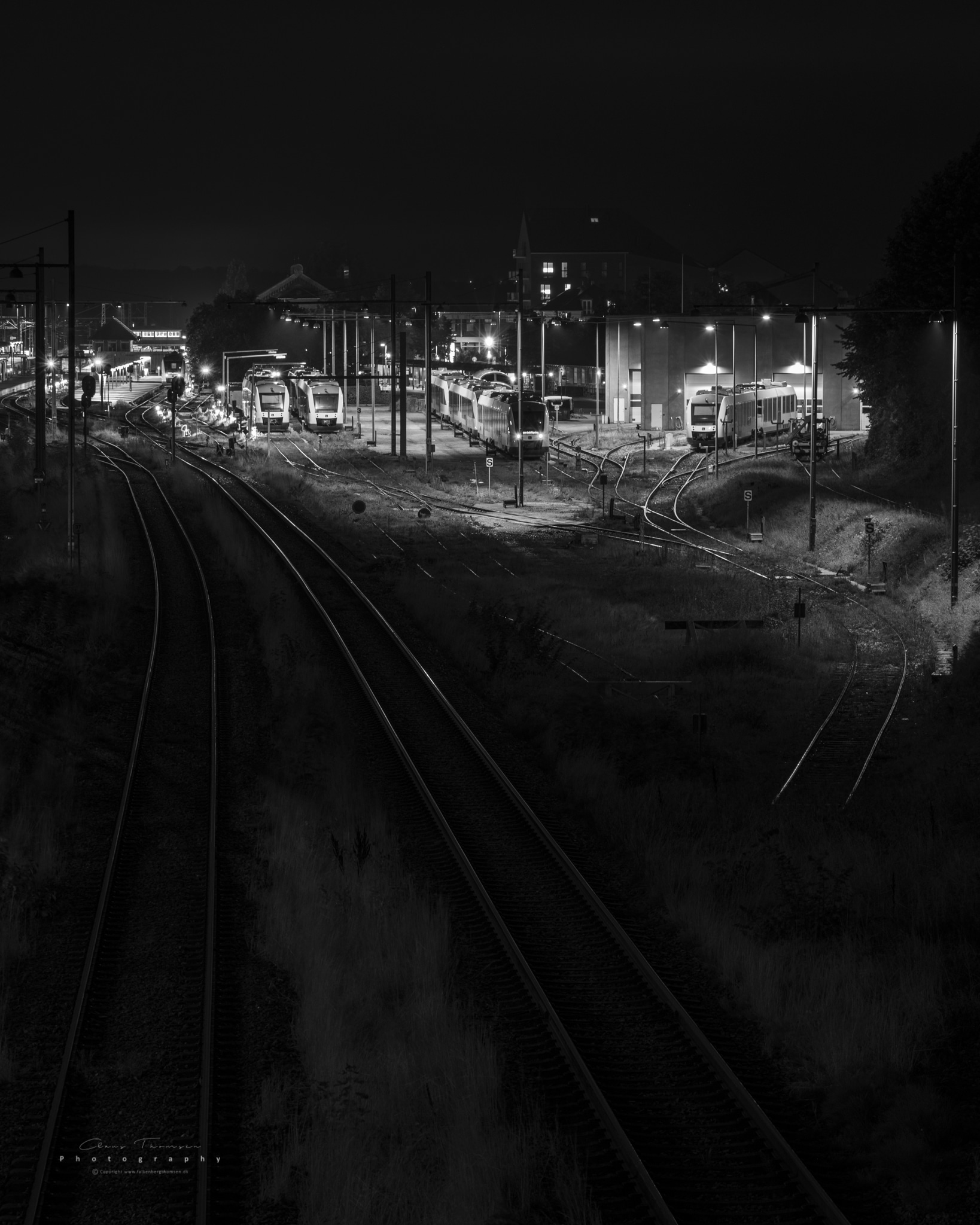 A trip into the dark is always exciting and if you like the slightly longer exposures and other natural challenges, it is also fun at the same time – I think so at least.
Patience is a virtue
I must admit that I can quickly become restless when it comes to my own ideas … often it means that I become impatient and after a relatively short time, I can hardly control it anymore. I just have to do-the-thing-with-my-camera no matter what!
So I decided to go on a night out and look at the area and the opportunities that are now available – call it a test shot, a bad excuse to get off or just a new idea that flourishes on the original…
The advantage of going out to these locations before the planned shot is to learn more about the area, the possibilities and not least the challenges that can arise in my composition (trains moves which gives lighttrails, people on the platform moving around, light from alternative light sources, wind and weather etc.).
Metadata
Weather forecast
Dusty rain, overcast with dark clouds, a lighter side wind with heavy gusts.
Camera settings
Canon 5D mark IV – 70-200mm (116mm), 13 sec, f/8, ISO 200. Mounted on a tripod with extra weight below to secure it cause of the gusts.