I love to photograph at all times of the year, but there is a special time that I really enjoy photographing in and it is in the months when the night is really dark, where the streets are deserted, ie. mainly in the dark winter months.
Having to look at one's composition, on the basis of the economical light that is available, including assessing the available light sources and the way they should be included in the photograph itself.
Alone in the dark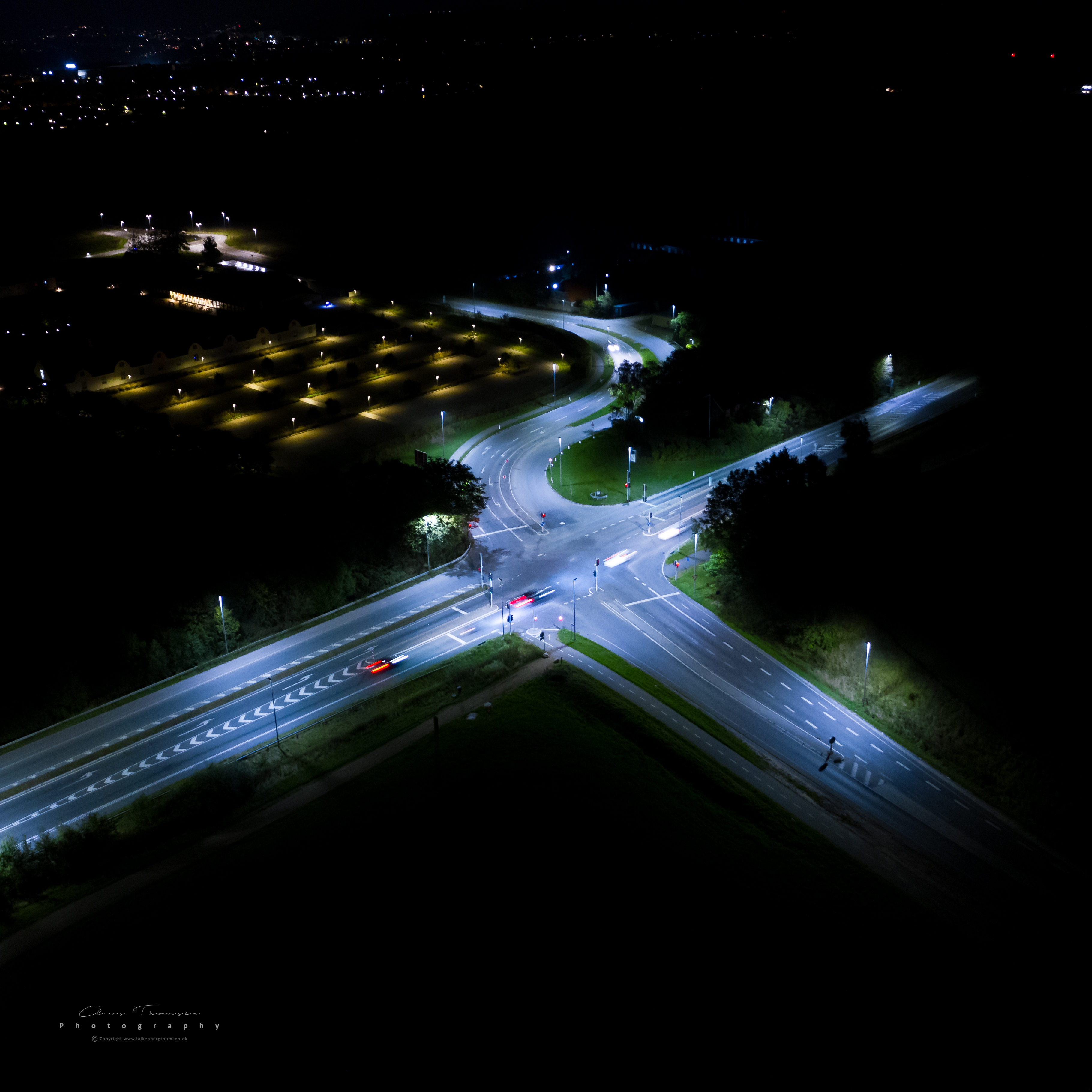 Walking the streets after dark is not always logical and most often, almost always, it happens on its own. I really enjoy the lonely moments – there is a special calm over photography in the evening / night and at the same time it requires a lot of patience, as there is a certain kind of waiting time per. image due to the exposure time.
The waiting time is most often used for reflection and at the same time a respite from everyday myriads of sounds and information. In the dark I am alone, most often quiet and one's vision is limited in terms of impressions and environment!
I like to seek out the areas in daylight before I venture out into them in the dark.
The few people I sometimes meet out there are usually people who are also looking for alone time and in that way a natural respect and distancing from each other arises.
To use common sense and respect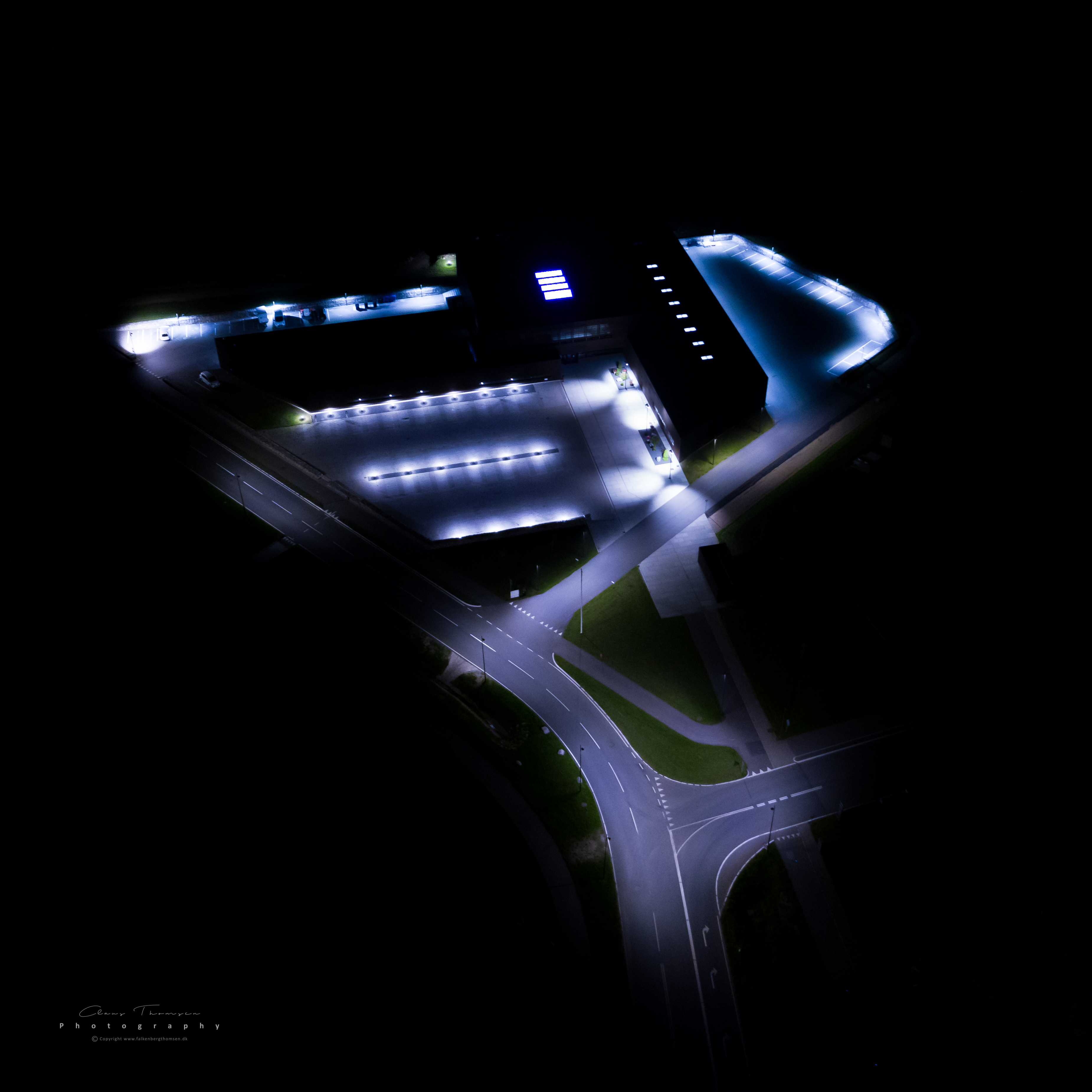 I am often asked if I am not insecure about taking photos at night? I have to admit that I'm generally not nervous about moving around on my own – it's sometimes more exciting than others (especially the places where one's own horror movie is allowed to take over the mind and suddenly you hear sounds everywhere), but no , I do not feel insecure or otherwise scared.
However, I have experienced insecurity and the feeling of being nervous when I photograph in the dark. I have come across it, a few times, and it has only happened in big cities where I have moved into the more "scary" areas. It has happened that I have simply had to evacuate myself from an area relatively quickly, because I sensed that some people had a different intention than the one I had and that a possible outcome would have consequences …
Meeting people in the dark is for many a cross-border thing. We are by nature programmed to find safety and shelter for the night, as our sight is not built to move around in the dark, which is why we are basically really on guard against other potential predators that see better than us.
It is always with common sense that I go out into the dark. The fact that I have a camera hanging around my neck and carrying a camera tripod means that the people I meet are in no doubt about my intentions, which is positive both for them, as they can continue without being nervous about me.
In addition, I respect that people can be insecure. I politely greet those who are curious and I sense that people just want to be at peace, so I keep a natural distance from them. Again, it's about using common sense and respecting the environment.
Hillerød supply and immediate area
I will admit that I had actually planned to make a series of pictures of 'Recycling Station Hillerød', where the area is artificially lit. However, the challenge was somewhat greater on my arrival late in the evening as the light was simply not on. Unfortunately, these are some of the issues that I can not control with this type of photography.
In other words, this was no longer an option.
Instead, my curiosity was aroused by the neighboring building 'Hillerød Forsyning' as well as the surrounding roads and intersections. The exciting thing about these areas is for me the light, the atmosphere and the symmetry.
Despite the fact that I suddenly had to improvise, it was actually a positive surprise and within a relatively short time, I found what I was looking for in a composition within this genre.
The technique behind these images is done with a Mavic 2 Pro drone from DJI. The actual exposure is done with 1/3 of a second, f/2.8 in burst mode (5 shots).